What to Look For in a Gaming Laptop
Are you on the hunt for a new gaming laptop?
Then read this first! If you're aiming to buy the best possible laptop for top-level AAA gaming, then keep reading and we'll give you our very best gaming laptop buying tips.
1. Make sure you're buying a gaming-specific laptop
Our first tip seems like a rather obvious one, but make sure you're buying a gaming-specific laptop!
Not all laptops are created equal.
Today, an increasing number of manufacturers are designing and building laptops that have special features which make them more suited to gaming.
Explore new gaming laptops from the likes of MSI, Gigabyte, ASUS, and others and you'll find that their gaming laptops have features such as high-performance graphics cards, high-refresh-rate screens, tactile keyboards, and advanced cooling systems which you won't find on your run of the mill consumer/business laptop.
2. Get a good GPU
If you're serious about getting a laptop for gaming, then it's vital that you buy one which has a good graphics card (GPU).
It's the graphics card that's responsible for generating those dazzling images you see on screen, so you'll want to buy a gaming laptop that has a GPU that is capable of playing the games you want to play.
Should your budget be limited, then go for a laptop with something like an NVIDIA RTX 3050 graphics card. This is a mid-range card, but it's perfectly capable of playing games at 1080p at decent settings.
But, if you have a bit more cash to spare, then go for a laptop with a high-end GPU like an NVIDIA RTX 3070, which will be capable of playing games at 1440p at high settings.
3. A decent CPU matters too
This isn't quite as important as the GPU, but you still want to make sure you've got a decent CPU in your gaming laptop, especially if you're going to be doing other things with your laptop that involves multitasking.
We'd recommend getting a decent multi-core processor such as one of Intel's Core i5s or one of AMD's Ryzen 7s.
4. Don't run out of memory
Many games are memory intensive, meaning you'll want your gaming laptop to have plenty of RAM.
For basic gaming (plus, everyday tasks like browsing the internet and word processing), you're going to want a laptop with at least 8Gb of RAM.
But, if you can afford it, we strongly suggest you buy a gaming laptop with 16Gb of RAM. This'll provide plenty of 'headroom' for your system when you're playing memory-intensive games.
As a side note, RAM is generally fairly easy to upgrade on many laptops, so you can always upgrade in the future if you need more memory capacity.
5. Look for a good display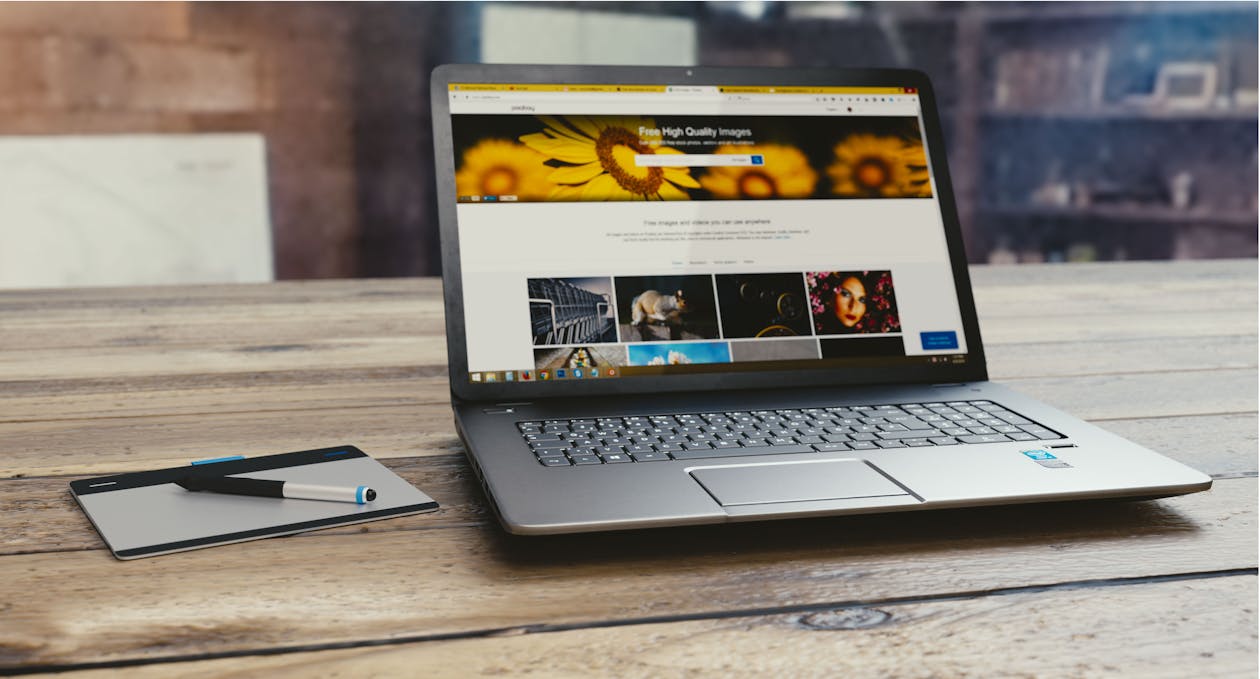 Unless you're going to be connecting your gaming laptop to a monitor, then you'll be looking at all of your games through your laptop's screen.
So, make sure you get a good one!
Things you'll want to check when it comes to gaming laptop screens are:
Provided your chosen laptop has decent specs for all these things, then it'll provide you with an impressive visual and gaming experience.
6. Check the keyboard
As an ardent gamer will tell you, a decent keyboard is an absolute must. A decent keyboard can be the difference between winning and losing; particularly for games like first-person shooters.
Plus, if you're going to be using your laptop for other activities like word processing, a decent keyboard will make that much more enjoyable too.
Things to consider when looking at laptop keyboards include:
7. Don't ignore battery life!
You don't want your gaming to be cut out by a lack of battery life. So, be sure to check the battery life of your desired gaming laptop.
Gaming is admittedly a very power-hungry activity, so any gaming laptop that offers around five hours of battery life or more deserves high praise!
Most retailers will list the average battery of life of laptops in their product descriptions.
8. Weight
Finally, you'll want to see how heavy your desired gaming laptop is.
Sure, today's gaming laptops are certainly far lighter than the chunky behemoths of a few years ago, but they can still be fairly weighty.
If you're going to be carrying your gaming laptop around with you on a regular basis, then you'll want to make sure it's of a weight that you're comfortable carrying.
Many retailers will list the weight of their laptops in their product descriptions.
9. Are you ready to game on the go?
We hope you've found our guide to gaming laptops useful.
If you're keen to give gaming on the go – a go – then be sure to buy a gaming laptop that hits all of the criteria that we've outlined above.
Read Also: