Saving money, rational consumption, and financial planning are part of a comfortable position and confidence in the future. You can learn how to save quickly, but it is better to change the approach to your expenses gradually.
This advice can help you if you want to improve the level of your life and be more financially literate:
#1 Take Control of Your Income and Expenses
Plan a weekly or monthly budget and regularly check how well you are following it. Divide it into mandatory and optional expenses. Try to reduce optional expenses. Do it manually on paper, computer, or mobile apps. Home online accounting will optimize personal finances and show problems.
Calculate how much you earn per month. You must include any income: payday, bonuses, cash gifts, part-time work. So you will understand ​​how much money you earn.
#2 Set Aside Some Money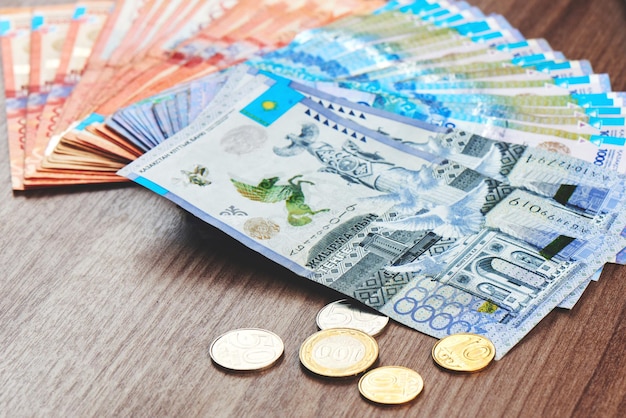 To make it easier to save, use strategies that are clear and workable, such as the five-envelope technique. The "pay yourself first" method is also suitable when you regularly save 10% of any income. So you gradually form a "safety cushion".
It will help to cope with unforeseen expenses: breakdown of equipment, medical needs, and other difficult life situations. Determine in advance and prepare for irregular expenses (insurance, taxes, or changing tires on a car).
#3 Get a Side Hustle
You can also get a side hustle, that won't take much of your time. There are plenty of options out there, from freelancing and doing surveys to transcribing or watching ads. One of the options could be money-making apps like Honeygain, which can generate money passively.
#4 Designate a Goal
Saving without a specific dream is difficult: you succumb to momentary desires. When there is a goal and deadlines (for a trip in six months or purchase of a car during a year), it is psychologically easier to save. You know why you give up certain amounts.
#5 Open a Bank Deposit
Finance must work. There are many ways to do this, but the safest is to open a bank account.
#6 Don't Make Purchases on Payday
When you receive a salary, there is a risk of immediately spending it to reward yourself. However, it is necessary to spend only after the distribution of money.
Set aside 10% of your income (if that's a lot, then at least 5% or even 1%). Pay the mandatory monthly expenses (utilities, phone bills, internet, groceries), and then try to spend on useful things that will last you a long time. Avoid everything cheap and disposable.
#7 Close Up Credit Cards
High-interest rates prevent you from saving, and it will also be a temptation to spend more than you have earned. Find out how much you have to give to the bank every month and budget so that paying off your debt is a priority. Set aside even more money to the piggy bank after you paid off all online payday loans and other debts.
#8 Give Up Bad Habits
Regular purchase of alcohol and cigarettes wastes not only health but also the budget. Go to bars less often. Rest actively, spend time in parks and sports grounds.
#9 Trust Sales Less
All kinds of promotions are more often marketing ploys than real benefits. In addition, people buy different products with daily offers such as "1+1" so they buy products they don't need out of greed.
Do not buy everything in a row and do not pay attention to the advertising hype. Buy what you really need.
#10 Plan Big Purchases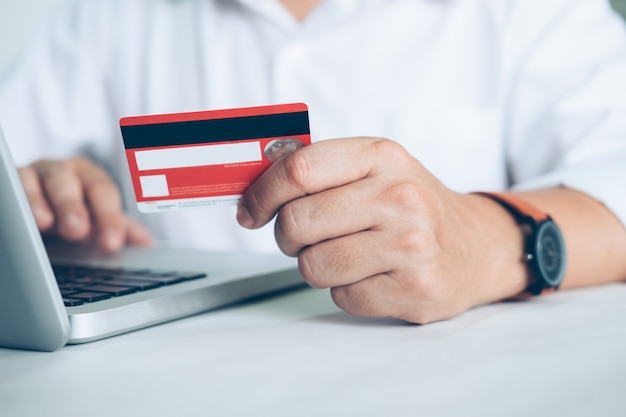 Ask the price of the product (find out its price in different stores) and set the required amount on time. Set a purchase date and determine how much you need to set aside per month.
The same approach can be applied to New Year's gifts to loved ones or to prepare a child for the beginning of the school year.
#11 Stop Eating Fast Food and Business Lunches in Cafes
Instead, look for canteens near work – it's cheaper and more healthy. An even more budget-friendly option is to cook food at home and take it to work.
#12 Use Cashback
Cashback is a return of a percentage (usually from 1 to 10%) of the money that you spent on purchases. It can usually be obtained through cash-back services, or the banking app that you use. Therefore, before buying any product or going to a restaurant, check if there is a cashback on it.
#13 Don't Go Shopping Hungry
Any food seems more attractive with an empty stomach, so the basket will be filled with unnecessary products.
#14 Make a Schedule for Supermarket Shopping
Make a list of products that you need for the week. It will make it easier to stay on track and stick to your budget.
#15 Find Out the Addresses of Wholesale Stores
Go there to buy the products that you cannot live without (cereals, flour, sugar). Go to the market to buy meat, vegetables, fruits, – there you can bargain and buy the products at a lower price.
#16 Buy the Products Online
In order not to go to several shops to compare the prices of products, use the online sites of these stores. It's easier to find out about promotions there. By the way, online shopping is enough popular and by 2023, U.S. eCommerce revenue will be $740B!
#17 Plan Your Wardrobe Right
When you go to the mall to buy clothes, write a list too. It will help you not be distracted by a cute pair of shoes if you only need jeans and a T-shirt. Basic wearings should be of high quality and durable. Check clothes for defects, look at seams and spools.
Try it on even if you are sure that the size is yours. If you think to buy or not to buy, do not buy.
Consider lifestyle: when you work in a bank, you need several business shirts, and one sports kit is enough for fitness.
#18 Dress in Stock, Thrift, and Second-Hand Stores
Fashion is cyclical, so do not hesitate to make purchases in second-hand stores, there are really interesting wearings there. There are also swaps, free markets, and dress-crossing places where you can exchange clothes for free. Bring your own and take what you like.
#19 Become a Member of Bonus Programs
Do not be lazy to draw up cards of stores that are offered at the checkout. They will give you benefits the next time you visit the store.
#20 Own Car
If you have a car you need to monitor its condition of it.
By performing maintenance on time, you save on major repairs. Study the car manual or service book in order to change spare parts according to the plan.
You can also check the level of fluids in the car, change the oil in the engine or wheels by yourself.
Checking the air filter and tire pressure frequently will help. Avoid idling and use cruise control to avoid sudden acceleration and braking.
By combining several tasks in one trip, you will reduce fuel consumption, wear out your car less and save time.
Read Also:
Tags: creative ways to save money , how to save money from salary , how to save money in bank , money saving tips