What is Dynamics 365?
Microsoft Dynamics 365 delivers a new generation of intelligent business applications for the entire enterprise in the cloud. The platform offers a set of professional applications designed to support companies in their digital transformation and help them be productive.
Unfortunately, we incorrectly define MS D365 as a CMR platform because the capabilities of this software extend beyond the CRM applications we know. So what exactly is MS Dynamic 365?
MS Dynamic 365 is a complete set of cloud-based management solutions combining CRM and ERP, making business management more accessible and more efficient than ever. The platform goes beyond traditional business management by providing a comprehensive solution that connects data, processes, and people.
With MS Dynamics 365, organizations can manage all of their activities and have access to reliable real-time management information to make the right decisions for their growth.
Why was MS Dynamics 365 created?
Before MS Dynamics 365, Microsoft had several solutions, Dynamics AX (AXAPTA), NAV (NAVISION), and CRM, available as standalone business applications that companies could separately integrate.
Now, MS D365 is a comprehensive service that organizations can use as separate modules, based on user processes or roles, to use what they need when needed.
The main objective of MS Dynamics 365 is to unify the data in different systems to provide companies with a complete picture of business processes and a more insightful point of entry to interact with the customers.
That is to link the data and avoid having to re-enter it. A service also targeted data silos, allowing businesses to enter once and share it across multiple systems instead of repeating the process.
Related Resource: 5 Benefits of Microsoft Business Management Tools
What's MS Dynamic 365 included?
MS Dynamics 365 primarily relates to the entire suite of customer relationship management (CRM) and enterprise resource management (ERP) applications. More specifically, MS D365 offers management applications for:
Sale
Marketing
Customer service
Finance
Supply chain
Trade
Human resources
Of course, this list is not exhaustive, and software developers may extend it with new modules at any time. Moreover, MS D365 is a service that you can integrate with many external solutions and thus accumulate all aspects of business management in one place.
Main features of MS Dynamics 365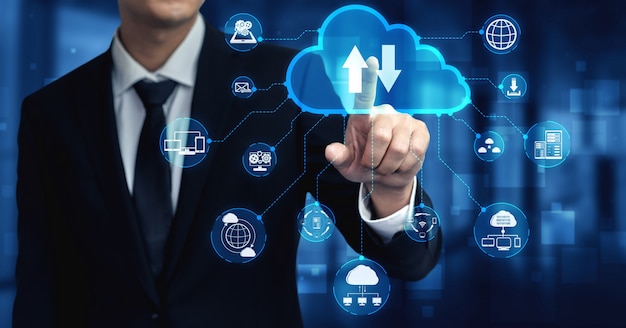 MS Dynamics 365 is hosted in the cloud. That is its most significant advantage. That makes the management software available anywhere, anytime, using a simple web browser.
Using the platform will unify all your activities in one place and allow you and your team to work effectively on current data from anywhere in the world.
In addition, thanks to the functions of artificial intelligence and intelligence, you can make better business decisions, automate repetitive processes and improve your productivity and efficiency. So don't miss this opportunity. Instead, contact a selected Microsoft partner and find out how you can use Microsoft Dynamic 365 today to increase your company's profitability.
Find out more at xplusglobal.com.
Read Also: