Blunders To Avoid When Marketing On Indiegogo Crowdfunding Platform
Raising funds for a new idea can be difficult, but more and more entrepreneurs are turning to alternatives to meet goals where crowdfunding marketing on Indiegogo is becoming a popular option.
Leveraging the power of the platform, entrepreneurs can gather significant funds from members who believe in their ideas and are eager to help them achieve their objectives.
While crowdfunding marketing on Indiegogo may appear to be simple, one misstep could lead your campaign to fail.
This post will go through some of the most common mistakes made when marketing is performed on the Indiegogo Crowdfunding platform.
So, let's discover the most common crowdfunding mistakes made by entrepreneurs and how to avoid them.
The Most Common Crowdfunding Mistakes And How to Avoid Them
While many startups have been successful in raising cash through crowdfunding, it is important to understand that not every new project succeeds.
That's why it's critical to avoid all the most common crowdfunding blunders before putting your idea out there.
Common Mistake#1 – Inadequate Research: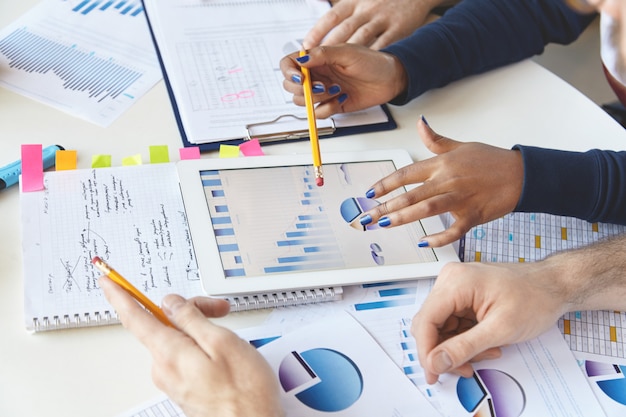 This isn't about how much thinking you put into your new business idea; rather, it's about how well you understand how to effectively market your crowdfunding campaign.
You must follow specific rules and regulations in order for your campaign to be successful, so make sure to be fully prepared.
You must obtain a thorough understanding of the platform through which you will advertise your concept. If you're not sure where to begin in the crowdfunding world, the best Indiegogo marketing agency can assist you in this.
Common Mistake#2 – Setting Up Wrong Funding Goal:
As a campaigner, there is a need to set up accurate funding goals. If you create a goal that is too difficult to fulfill, you may set yourself up for failure. You'll need to set up the easy goals in mind during all of your pre-marketing actions. Make every effort to achieve that goal.
Common Mistake#3 – Not Knowing Your Target Audience:
Because not everyone will be interested in your idea, you must first identify your target audience and attempt to appeal to them.
You may use the information to figure out who your target audience is, what they enjoy and need, and how to fulfill their interest. With the help of a professional, you can better target your audience using effective marketing methods.
Common Mistake#4 – Not Having Proper Knowledge Of Marketing Materials:
Many startups make the error of not knowing how to advertise their ideas.
As a result, their efforts and time are both wasted. In this case, one can contact the top Indiegogo marketing firm, which understands how to push ideas in front of an audience.
They know how to obtain enough funds for concepts so that they can be turned into reality.
Common Mistake#5 – Lack of Communication:
This is yet another blunder that might become a barrier to the success of a crowdfunding campaign, even if it is conducted on top crowdfunding sites like Indiegogo.
Throughout the process, you should keep in touch with the audience, after all, they are going to invest in your ideas.
This will increase trust in your product and brand, as well as their patience.
So What's Next?
Crowdfunding is no longer regarded as a high-risk endeavor. Many firms have grown as a result of this method of acquiring funds, and crowding on Indiegogo for a business has become a feasible choice. However, in order to create a successful campaign, you need to learn from the mistakes of others and avoid the pitfalls that failed campaigns have fallen into. Go with the best Indiegogo marketing agency that has a lot of crowdfunding experience to work with such platforms. Good luck!
Read Also: