These Are Some of The Best Ways You Can Build Business Credit
Akin to personal credit, business credit works in the same manner as a gauge of financial credibility and fidelity.
Having built-up business credit so fast is not only imperative in terms of keeping a good track record financially as a business, but also as a projection of future trends and habits of the business.
This allows for prospective involvers with the business such as banks and creditors to measure how reputable the business is within financial terms.
When it comes to building business credit, there are many ways to go about it. Few of these will get you as far as others, we're here to give you a rundown of the best ways to go about doing this.
The Really Useful Information Company (TRUiC) is the platform that helps you with all your business needs, providing comprehensive tools and guides to cover all the stops.
One of the most effective ways of building business credit is a Net 30 account. In short, this allows you to increase business cash flow and build business credit, regardless of the business' credit score. The business buys needed goods, after which it pays back the full amount over a 30-day period.
This builds the trustworthiness of the business as a track record of repaying the credit is build-up, in turn strengthening the business' reputability when it comes to finances and the handling of it.
9 Easy Approval Net 30 Accounts To Get Started With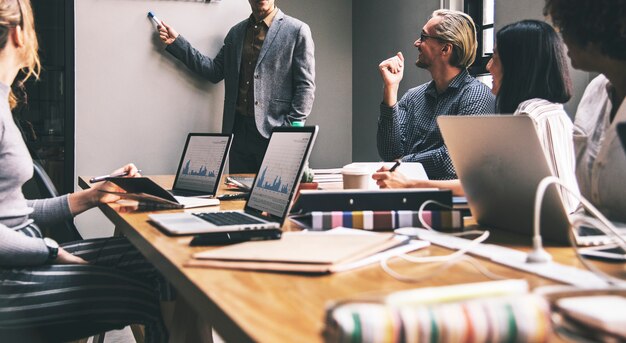 In getting started, we recommend opening a minimum of five net 30 accounts. Upon establishing a good track record of payment history with your vendors, applying for business loans and credit cards from the bank is the next step.
Here's a comprehensive list by TRUiC of net 30 accounts that not only report to the business credit bureaus but opening accounts with them is easier too:
1. Office Garner
High-quality, in-demand office goods for all types of businesses are sold at a good price.
2. Business T-Shirt Club
Membership-based, offering discounts on custom apparel for marketing purposes.
3. Creative Analytics
Membership-based selling of tech products and online marketing services.
4. HD Supply
Largest supplier of industrial-grade goods for all businesses.
5. Quill
No shipping fees as well as extended net 30 credit line options. Providers of office and cleaning supplies.
6. NAMYNOT
Helps in the process of building credit for businesses. Offers marketing services in the digital scope.
7. Wise Business Plans
Provides online marketing for businesses, as well as tools and resources for business planning.
8. Shirtsy
Trusted shirt-sourcing provider, active both online, in the storefront, and on an application.
9. Uline
Fast and reliable supplies for most businesses with great customer service.
More Net 30 Vendors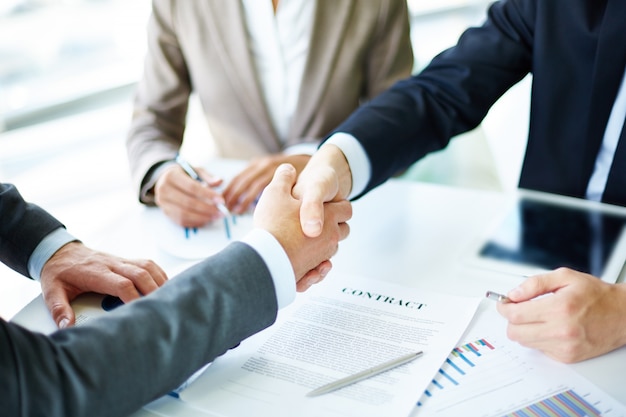 If your business is specifically looking for computer and office supplies, these vendors are great options for more established businesses as opposed to newer businesses just getting started.
Summa Office Supplies
Crown Office Supplies
Strategic Network Solutions
How To Get Started
The process is rather easy to get started, just ensure the vendors report to at least one of the three main business credit bureaus. After that, it comes down to filling out an application, awaiting confirmation, and getting started with building business credit for your business.
More Strategies to Build Business Credit Fast
Aside from taking the route of establishing rapport and financial credibility and reputation through net 30 vendors, here are a few steps to take in building business credit fast:
1. Form an LLC
An affordable, simple legal entity for the business to offer protection of limited liability. This is required by most banks before considering credit.
2. Open a Business Bank Account
Extending from limited liability protection is the distinction of personal finances from business finances, so this is of utmost importance. This could be used as a determining factor for financial credibility by banks.
3. Get a Business Credit Card
This helps your credit as providers report to big business credit bureaus on a monthly basis.
4. Apply for a Business Loan
In order to scale the business, capital is needed and thus loans are required. This is a strong end goal of strengthening business credit.
Business credit is of utmost importance, and it is clear why that is. By making sure you have a strong foundation from the start, your business will be set for future success. This is as applicable and relevant when it comes to every facet of a business, especially finances.
For full business advice, guidance, as well as resources & tools, The Really Useful Information Company (TRUiC), offers everything you would need from start to finish.
Read Also:
Tags: