Technology For A Retail Business
There are a variety of choices in technology that supports the retail industry. But how do you know what's best for your business?
It can be a daunting task to try and figure out what your business should have not to mention how you go about acquiring it. Installing and setting things up can leave you further frustrated!
This is why some of the top retailers in the industry use software tools and technologies like Retalon to help with price management and optimization. Using tech tools can help in improving automation and creating a perfect lifecycle for the product.
We have broken down and unpacked a few recommended technologies that a retail business should have. These platforms will help your business to run much more efficiently. The goal of technology integration in a retail business is to make tasks easier while removing the potential for human error.
According to Royal Cyber, a leading IT firm helping businesses, digital transitions and the use of technology can help power a successful growth story. Whether it is creating your first business website and app, or starting ecommerce, technological integrations can go a long way in boosting productivity, increasing sales, and creating more efficiency within the organization.
How can technology help my retail business?
Retailers integrate software and hardware that increases productivity while streamlining the overall business operation. We live in a digital age where consumers have placed demands on the retail industry. It's all about instant gratification and because of that, retailers are faced with building a system within their business that enhances the customer experience.
Along with catering to the consumer, retailers are using technology to track inventory, handle payments, and support their e-commerce channels. Read more about this technology on this resource.
Ways Technology Benefits A Retailer:
Productivity (employees and overall operations) increases
Revenue Increases
As consumer demand increases, the retail business is able to adapt
The customer experience is enhanced
Brings in more customers
Helps to make marketing much easier
Trends In Retail Technology:
Integration of registers that no longer require a cashier
Artificial intelligence (robots) staff floors and deliver products to the customer
Funneling becomes automated and streamlined
Inventory is done in real-time
Consumers view products through virtual augmentation
The Most Widely Used Forms of Retail Technology: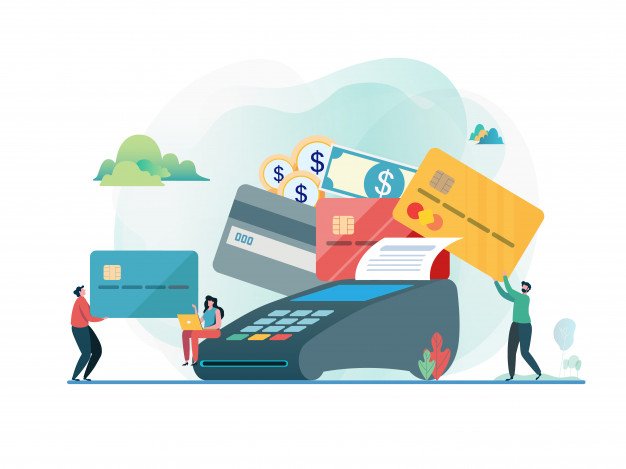 There are a lot of options available to retailers with various technological integrations. If you are not sure of where to start, we have listed a few that should be implemented as basic necessities for your retail business to grow and adapt.
Enhancing and Improving Customer Experience:
Customers demand products to be delivered quickly and efficiently. They rely on effortless ways to pay for something such as self-service checkouts or curbside service. Along with this, most people want to have the option to shop and pay through apps or online.
Purchase Online, Pick Up:
Target developed their exclusive program called 'Drive-Up' where the customer can shop, pay and pick up their purchases through one app. This technology allows the retailer to excel in customer experience! The customer can shop from their phone and have the order delivered right to their car in front of the store.
Other bricks and mortar retailers are beginning to offer similar services to their customers. Walmart gives consumers the option to shop online or through an app and pick up their order inside the store. Starbucks coffee can now be ordered through a mobile app, and the customer no longer has to wait in line to pay but simply picks up their coffee at the end of the counter where it's waiting.
Augmented Reality:
Have you ever wanted to try something before buying it? Augmented reality gives customers that option now through integrated technology!
Virtual fitting rooms allow you to see how a favorite dress may look on you. Trying on new hair color is as easy as selecting a color and uploading an image of your face. If you want to see what a certain shade of paint would look like in your living room, there is an app for that.
This technology optimizes customer experience, increases revenue and reduces the number of returns.
Ways Augmented Reality Is Used In Retail:
Gap uses virtual fitting rooms so customers can try on different things to get an idea of how they will fit and look.
Ikea has an app that allows customers to virtually place furniture in areas of their home to see how a piece of furniture will look.
Sephora's app gives customers options in trying on different shades of beauty products to see how they blend with a customer's face tones, etc.
Mobile Commerce: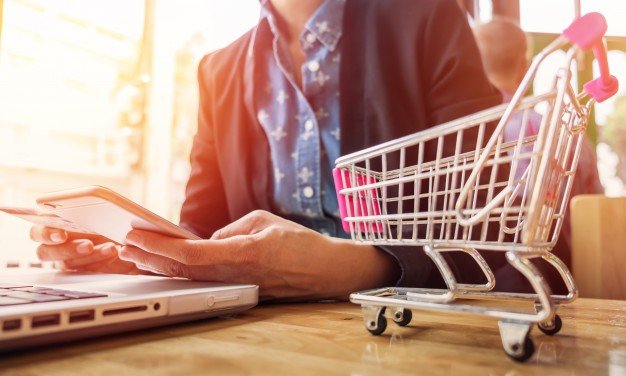 Mobile shopping (m-commerce) is how consumers in the digital age shop. The majority of Americans prefer to use apps to shop or order things. Over one billion people shop through mobile apps in any given day!
Retailers are integrating mobile apps to keep up with the demand of the mobile shopper. M-commerce is coming to the forefront of how consumers shop now.
Omni-Channel In Retail:
Omni-channels is a platform that retailers use to provide a means for marketing, serving the customer, and handling payments. A customer uses an app or a website to reach out to you, the retailer. Omni-channels provide them the path to get to your business and be able to interact.
Customer experience is optimized while each channel is designed to accomplish your objectives and goals. Retailers have omni-channels customized to fit their specific business needs. Because of this, there are no 'template' omni-channel integrations.
How is an omni-channel used?
A perfect example of how a business integrates omni-channels is Disney. They perfected the integration of omnichanneling into their overall operation. The customer experience is initiated with their visit to the website which is mobile-friendly. Vivid images and an inviting impression captivate and pulls visitors in to explore the site.
Trips to Disney can be planned through a mobile device because of omni-channeling. An app allows users to find attractions within the park. They can also find out how long of a wait there is at a particular attraction. As visitors are taking photos, they can store those photos in the same app.
The app goes on further to function as a Disney hotel guest room key. Additionally, hotel guests can use the app to order room service.
Disney has used omni-channeling to their advantage!
Invest Or Not To Invest?
Competitors are employing strategies of 'who can provide the best customer experience' through technology integrations.
There is no doubt that technology is a necessity for retailers to survive and thrive.
Read Also: