The Ultra-Connected Company: How to Run Your Business From Anywhere in the World
Running a successful business doesn't mean it has to run your life. If you dream of traveling or living somewhere remote but also want to stay on top of your business, there are ways you can do both.
With the right tools and proper planning, you can effectively run your business from anywhere globally.
6 Possible Ways To Run Your Business From Anywhere Globally:
1. Take advantage of mobile technology
Technology has made it possible to run your business from just about anywhere worldwide. As long as you have a computer and a WiFi connection, you can do almost anything you need to keep everything running smoothly. The only problem is that not every place has a reliable WiFi connection.
Suppose you plan on visiting some remote spots in your travels. In that case, you can use next-level technology like a Connected Solutions Group Mobile Command Center to ensure that you can stay connected to your employees no matter where life takes you.
2. Assemble a strong team
If you're going to be gone for extended periods, or even all the time, you need a solid team to help you run your business. Whether you have people working from a physical location back home or if you hire all remote workers, everyone must do their part to keep things moving.
You should spend plenty of time training all of the people who work with you. Employees should have in-depth knowledge of everything they need to be able to do. You should also be clear on everyone's roles and responsibilities.
3. Do everything in the cloud
All of your business should be conducted using cloud-based programs. You need to be able to access whatever you need, no matter where you are.
There may be times when you can't get to your computer and have to use your phone or tablet. As long as everything is in the cloud, you can access it reliably.
Additionally, your team can access what they need with everything in the cloud. If you're away for a time and need someone else to take over, your interim agent can quickly find all vital information.
4. Set up systems, automation, and processes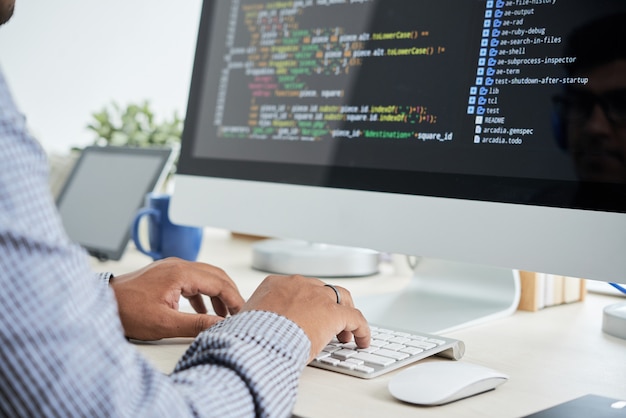 The key to running a business without being there every day is to put systems, automation, and rote processes in place. When everything is set up just so, few decisions must be made. Fewer decisions mean your business can essentially run itself. You can focus on other parts of your life with minimal check-ins.
5. Communication is key
Excellent communication is essential to all businesses but particularly essential to ones where the owner works remotely. Be sure to schedule regular meetings with your team. Use video conferencing software to keep everyone apprised of what's going on and ensure everyone is on the same page.
6. Parting shot
Running a business isn't what it used to be. In the past, you'd have to stay in one place and put in an excessive amount of hours if you wanted your business to have a chance of success.
Now, while you still have to put in a good deal of work, especially at the beginning, you can have a life while running your business. You can have the life and business you want by following these tips.
Read Also: