How To Protect Your Small Business Against Late Payments
Late payments from customers and clients can be burdensome for small businesses.
Without access to a consistent and regular cash flow, it can be challenging to grow or even maintain the business. Indeed, if this becomes a long-term problem, then it can be difficult to keep the business afloat.
Below, we explore how you can protect your small business against late payments.
Small business late payments are common scenarios.
For the big companies, the customers are to follow strategic payments structures. Where clearly says what types of penalty charge the customers have to pay for the late payments. But these scenarios are directly affecting your revenue generations.
5 Tips To Avoid The Late Payments For Small Business
Every business handler has to face the problems with late payments. And this is not uncommon. But when you have a small business setup. That time every penny will be worth more than you can count. So how to avoid these types of problems? 
This is very easy. Once you have suitable payment protocols, you no longer have to remind your customers. Your customers will go to pay you at the right time with the right amount.
How to do it? Here are five easy tips for encouraging your customers to pay you at the right time.
1. Encourage frequent payments
One way in which you can protect your small business against late payments is by encouraging customers to pay their invoices through frequent chunks rather than in one lump sum.
Although you won't receive everything you're due upfront, this can be an excellent way of maintaining cash flow in a way that will incentivize consistent payment from clients and customers.
2. Invoice financing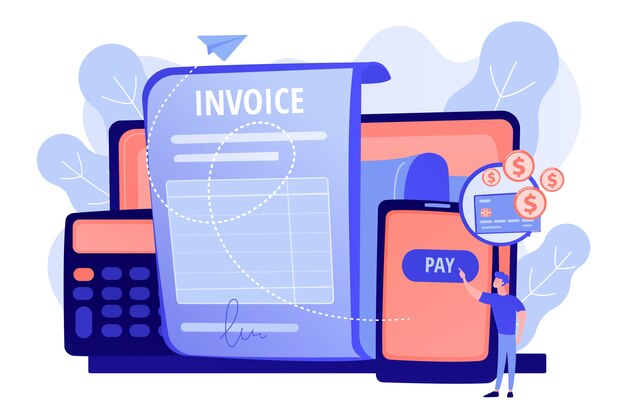 Invoice financing is an excellent way of removing the hassle of chasing invoices. Instead of going for payments yourself, you can work with an invoice finance company.
They'll pay you a fee upfront for the invoice for you to keep your cash flow running, and they'll then recover the invoice themselves. 
Although you won't receive the full amount of the invoice, this can save your company time and effort while also giving you a more stable cash flow. 
You have to tell yourself what are the drawbacks of the late payments. Business payments are similar to credit card bill late payments.
The late payments stay on the credit report. And late payments are staying in the company records. So they are sometimes going to lose the discounts.
3. Direct debits
Direct debits are another useful way of protecting your small business from late payments. This refers to the process of setting up an automated payment system with a client. 
If the client needs to make regular payments to you, then this recurring payment plan will automatically help you collect these payments without any hassle.
Direct debits are better than credit payments. You have to encourage the customer to pay at the right time.
4. Accepting card payments
Another way to ensure that payments are made smoothly is by tailoring your payment technology toward your clients and customers. The easier it is to pay, the more likely you are to receive prompt, punctual payment. 
One option to make this easier is by accepting card payments.
Ideally, you'll be able to set up a card machine on your premises to make contactless payment possible while also setting up an online business banking account in case a client wants to make an online transfer.
5. Keep The Contacts With Customers
Always keep in contact with the present customers. Offer your customers the installments payments methods. The installments fees make your payments consistent.
Many times the customer can not be able to pay the lathe amount of money in a single term. But if the installments payment options are there, they can pay the amount even at the month-end. 
For encouraging consistent payments, you have to submit a fee structure. The written protocols are encouraging the customers to pay the amount at the right time and avoid late payments.
Conclusion:
Late payments can be incredibly frustrating if you're running a small business. But by following the advice above, you can save yourself time and stress by implementing a system that can safeguard your business from late payments. But every business needs to have a backup plan to handle the troubled situations during the financial problems. So you have to do both of these two jobs. One is encouraging the customers to pay at the right time. Another one has backup planning.
Read Also: