Developing good strategies, hosting events, visibility on social media, setting goals—Yeah, the list is long. But if you are running a business or want to start a new one, these things will be your daily activities.
And it's totally OK if you have no idea about these things. This article will help by sharing useful tips to become a game-changer in your business field. Learning about digital media is also essential.
Like, video conferencing, online chatting, and free video recording software—are also needed to run a business.
But these are not our concerns right now. In this article, your focus should be on how to expand your business in 2022. So, let's check it out. 
Best Tips for How To Expand Your Business In 2022
In Brief:
Building a business strategy
Stop hard-selling and work smartly
Hiring efficient employees
Build your online presence
Work on yourself
Value your customer
Know your competitors
1. Building a business strategy
The first thing that you need to do is make a proper strategy. Without a good plan, you will find obstacles at first. Make a draft and include some points. Such as the services you want to provide, how to solve the problems between the employees and customers, ways to attract the customers, and so on. 
You need a realistic vision that will help you bypass the confusion that may arise initially. And it will make you a strong competitor in your field.
And one more thing that you should not forget is to make an alternative strategy for your business. If the first option does not work well, you can choose the alternative one.
2. Stop hard-selling and work smartly
Nowadays, customers are aware of hard-selling tactics. Thanks to the advertisements that they come across every day. So, instead of hard-selling, try to focus on how to increase the engagement of your products to the customers. 
Educate the customers about your services. Tell them why they need your products and how they will help them in their daily life. Talk to your co-workers and educate them on how to interact with the customer more realistically.
You can increase interest by presentencing some live demos of your products. You can create informative content for the customers using some social media platform. Organizing a workshop is a good option to boost the engagement of your services.
3. Hiring efficient employees
If you want to know the tips to grow your business, one of the necessary things you should do is hire solid and efficient employees. Good and hard-working staff can bring immense success to your business. Recent statistics show about 10.6 million vacancies are still there in the US.
To hire efficient employees, you need to create proper job descriptions. It will not lead to any confusion between the employers and employees. They will know what services exactly you want from them.
By employing good workers, you can easily beat your competitors in your business field. It will help bring massive success and create a positive environment in your business.
4. Build your online presence
Your offline success is not the only thing you need to grow your business. Without having strong online visibility, it is pretty impossible to get success in the future. And the pandemic situation is the main reason people rely upon online products. 
A website will help you increase your selling capacity and boost your email marketing. And it will make your brand a reliable option for the customers as well.
Social media is another way to boost your business nowadays. Creating attractive profiles on social platforms will improve your marketing. Facebook, Instagram, and Twitter will develop strong connectivity with the clients.
5. Work on yourself
If you ask me the tips to grow your business in 2022, I will tell you to focus on smart work instead of hard work. Online visibility, social media appearance, marketing—things are OK to develop your business. But that's not all. You have to learn some smart tactics to capture the attention of customers.
Learn machine learning to keep an eye on the channels your target audience shows their interest. Prepare a list of their purchase history, browsing behaviors, and other preferences. It will help you create engaging content according to their interest.
The next thing is, if you achieve good profits initially, instead of pocketing all the profits, invest that money in your business. It will lead to better growth of your business.
Focus on the other crucial area of your business. Like, if you are into two or three projects, distribute the profits into different areas to give financial support. Hire more workers and secure some funding for the future.
6. Value your customer
No matter how well you run your business without customer satisfaction, you can not continue your business for a long time. Customers will be happy when you solve their problems as quickly as possible. Their level of satisfaction will lead to expanding your business when they recommend your products to others. Your customers are your brand ambassadors.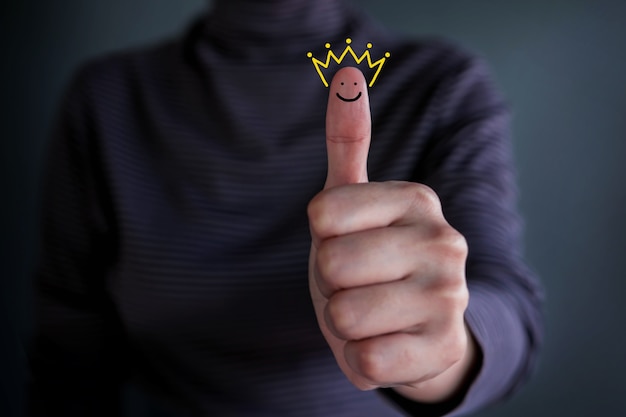 So, try to make good strategies to reach their expectation level. Communicate with them to give the answers to their problems. Always maintain polite behaviors. 
Train your staff to deal with them. If required, arrange training classes for the team. 
Ask for feedback from your customers. It will enable you to understand the areas you are lacking. It, in turn, helps achieve success in your business.
7. Know your competitors
Before starting any business, it is important to collect all the information related to your business. Including innovative and productive ideas will help you to beat your competitors easily.
You have to do deep analysis like understanding their strategies and how strong their connectivity with the clients is. In a word, good research is a must to develop a strategy for your business.
Conclusion
Sometimes making plans, creating strategies, and building connection with people is not enough. All these things are OK strategically. But the main thing that you need is to trust yourself.
If you have set your goal to start a new business, just try it. Maybe you will not get the success initially, but you can be a game-changer in your field. So, set your mind, take some little risk and start a business to fulfill your dream.
Additional Resources:
The 6 Principles of Growth Hacking That Could Totally Transform Your Businesses
Factors To Consider When Selecting A Loan For Your Business
How to Find a Website Broker to Sell Your eCommerce Business
These Are Some of The Best Ways You Can Build Business Credit