Key Development Steps to Build an Awesome Payment App
The world has been taken by storm with numerous payment apps that simplified the ways people deal with money.
Such successful examples as Venmo, PayPal, and CashApp have proven that payments can be made quickly and safely.
Thus, the market has already shown a revenue of $1.7 trillion in 2022, expected to grow at a CAGR of over 29% every year from 2021 to 2028.
Successful transactions are only a couple of taps away, and setting up an account doesn't require visiting any bank office or organization.
The good news is that you can still join the fast-moving train of digital payments with an innovative, functional app.
It's time to claim a piece of the lucrative payment app market pie, and here's how you can do this effectively.
Read on to find a bulletproof guide to building a payment app and entering the market with a bang.
Step-by-Step Guide to Creating Your App
Here is an algorithm for creating a successful app without delays or confusion.
#1 Select Features
The first point of your consideration is the set of features for the app. There is a mandatory minimum without which a payment app won't work as it should. So, include the following functions at the early app design stage:
Account setup and verification.
Digital wallet in numerous currencies, with the currency conversion feature.
Sending and receiving money.
User identity verification.
Billing and invoicing.
ID for authentication and one-time entry passwords.
Money deposit and withdrawal.
History of transactions and money management.
Push notifications about the latest transactions and in-app events.

#2 Add Innovation
The app development world is undergoing a massive transformation today because of quick technological progress. If you want to keep pace with that change, consider these innovative features:
Chatbots
AI-powered consulting and customer service
Cryptocurrency payments
Fingerprint or face ID authentication
Machine learning
#3 Consider Security
Security is the cornerstone of all digital banking and finance today, as numerous hackers are on the lookout for opportunities to fool unwise users and steal their money.
Though investments in security rise manifold every year, there are still audacious stories about multi-million-dollar thefts and FinTech hacks.
So, you can't go wrong by focusing on security and taking as much effort as possible to make your app bulletproof.
Security measures for payment apps include PIN management, biometric authentication, QR codes, secure data storage in the cloud, risk-based user scoring, app binding with devices, geolocation tracking, etc. Pick the right mix of security measures for your app to give your users a sense of trust and security.
Credit: Google Developers
#4 Comply with Laws
Regulations and laws are a framework within which your app should exist. Otherwise, it will be blocked, and you will be penalized.
So, study the codes and regulations for your sphere of activity before designing the app. This knowledge will help you integrate the required features and requirements into the product's architecture.
Every country has its own set of rules for payment apps; for instance, the EU regulations are GDPR and Directive 2015/2366.
In the USA, you will need to comply with state-specific regulations, the Patriot Act, Bank Secrecy Act, etc. The globally applicable regulations include AML/KYC measures, preventing the use of digital apps for money laundering, and financing of terrorist activities.
#5 Design a Stellar UI
It is impossible to overestimate proper UX/UI for a modern payment app, as a user-friendly, appealing, and intuitive design is the key to your users' hearts. To achieve the wow effect with your product, you need to conduct thorough UX research with the target audience and engage a professional UI/UX designer. Test the design before launching the app; user insights and feedback can give you valuable improvement suggestions to minimize the churn rate.
#6 Hire a Provider
Now comes the time for the actual software development. You need to decide whether you wish to hire an in-house team or partner with an outsourced provider.
The first variant suits large companies with many projects and a permanent need for a software development workforce.
Small startups and SMEs, in their turn, can benefit from freelance or outsourced software development services, getting a payment app on a contractual basis. Always check the provider's portfolio, credentials, and work model no matter what variant you choose.
#7 Test the App
QA testing is essential before the launch of your app, as it reveals the bugs or flaws you might not detect at first glance.
However, these problems will quickly surface once users start downloading the app and trying to use it. To save your target audience from frustration, you need to verify that the app:
Installs and operates without glitches.
Works well on all devices.
Performs the announced functions.
Behaves normally in various use modes.
Ensures proper Wi-Fi, NFC, or Bluetooth connectivity (if it is included in its features).
Don't ignore these issues as users are extremely demanding today. It's enough to come across one or two errors in the process of app use to abandon it forever. So, app owners compete for loyal users by ensuring flawless performance and richness of handy functions.
#8 Launch the App and Enjoy!
Now that all the development steps are finished, it's time to launch the app on popular marketplaces, such as Google Play or App Store.
Your users will find the app there, download it, and try it out. But don't stop at that moment; deliver post-launch maintenance and updates to users to keep them interested.
App support is a lifelong process, helping you react to market changes and introduce the latest innovations into the app's functionality.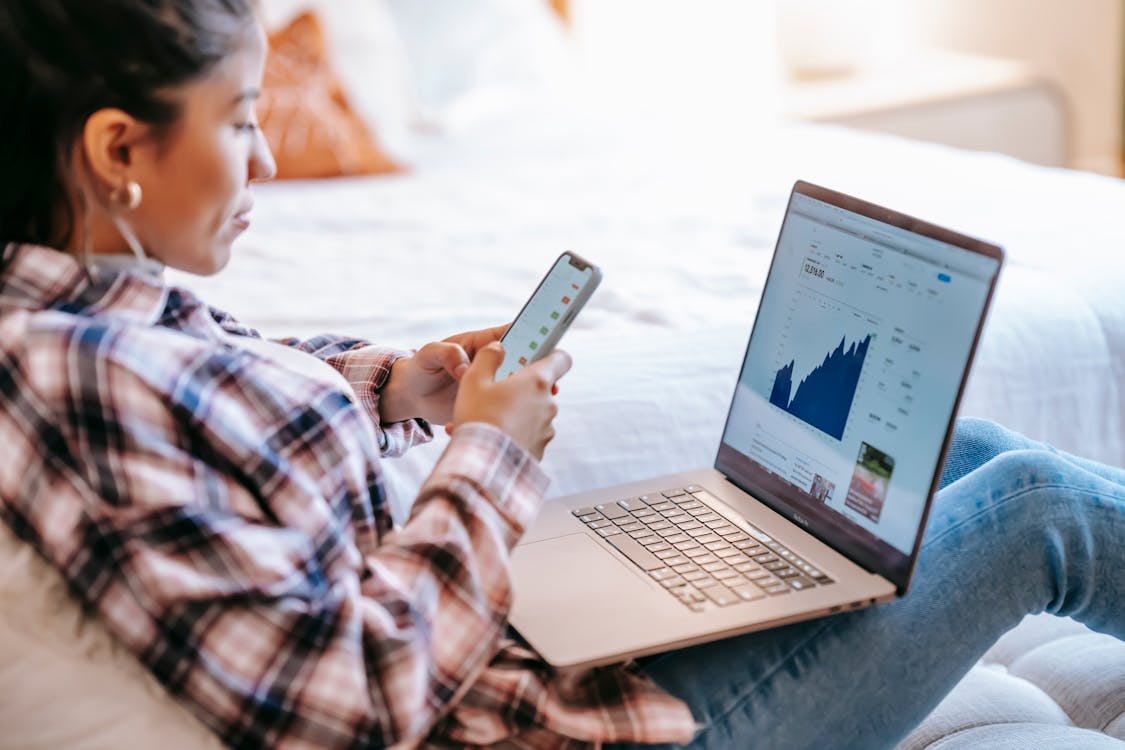 Grab the Chance Right Now
As you can see, the mobile payment market is booming today, with millions of people enjoying the ease and convenience of digital-only transactions. You can monetize this trend by reaching out to target users with a safe and functional app. No need to invent the wheel; you only need to do what others do a bit better.
Read Also: