The law protects people in all manners and it is the same with organizations and businesses that employ people. There is legal protection available for both employers and employees. Not only is there legal protection under the federal and state laws, but your right sanctioned to you by the contract of employment is also protected.
Employment disputes are such an important part of the law and as years go by, more and more employees are pushing their way into litigation to protect their rights. So what are employment disputes and why do they occur? And why does litigation take place?
Let's look at the types of disputes that employment lawyer Ravi Sattiraju talks about. He is a renowned employment lawyer with a track record of excellent wins under his belt.
Here're 4 Types of Employment Disputes That Leads Litigation: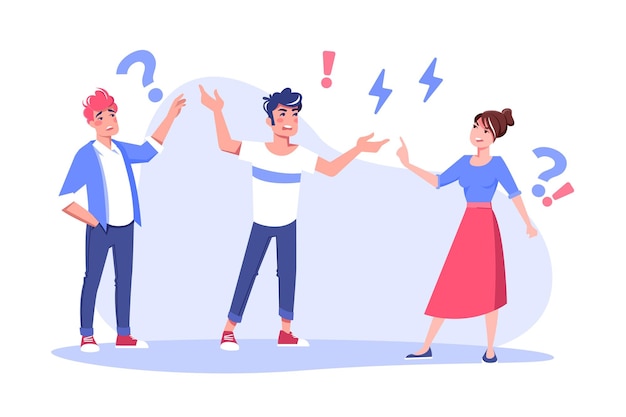 1. Allegations of Wrongful Termination
This is a type of dispute that is usually very emotionally charged and difficult, both for employer and employee. If an employee feels that he has been terminated wrongfully, it can be a serious case allegation against the employer. In such cases usually, the employee's work is put in question.
While some states don't object to employers terminating an employee for any reason other than discrimination, some states don't take it as lightly.
Usually, employees who have a contract with the employer have a better chance of winning the case against their employer.
2. Wage Dispute
This is another very crucial aspect of employment disputes. It occurs when an employer is alleged to not have paid an employee the wages he is eligible for. This may or may not include paying employees what they deserve for overtime or extra work or even tips.
It is also necessary by law that employers pay at least minimum wage. If this does not happen, then it can be a wage dispute with several legal obligations for the employer.
Another thing to note about this kind of dispute is that it may occur when a worker is misclassified and hence does not get the payment he deserves. For example, he may be declared by the employer to be a contractual worker when he is actually a full-time employee.
3. Harassment and Discrimination Allegations
When there is unfair treatment, discrimination, or harassment by bosses, managers, co-workers due to a person's disability, age, gender, race, ethnicity, national origin, or religion, it can amount to discrimination at the workplace with serious consequences for the offender.
4. Severance Disputes
When there is a dispute regarding a severance agreement between the employer and the employee, it can result in another employment dispute. For example, an employee may be made to sign a non-disclosure agreement or something similar when he gets his severity pay. There can be a dispute regarding that.
Whether a dispute is settled out of the court or goes for litigation, it is crucial to employ the help of an expert employment lawyer with great knowledge of this branch of law. This way, you can be assured of getting the legal representation you need.
Read Also:
Tags: employment disputes insurance , employment disputes lawyer , employment disputes lawyers , mediation employment disputes , resolving employment disputes